Stuart Davidson of the University of Wales included an exhibition of cymatics images he created and photographed in his studies at the school recently.
He sends these photos along from his final project, and this is what he has to say about making the cymatics images:
"The project was mainly about discovering how to create my own cymatic set-up and then choosing an effective way to capture the patterns that came from it. From extensive research and being more observant during day to day life, this project is being to lead me to believe that light is just an exstention from sound. Therefore we are really looking at sound, and potentially all we see is an immense/dense amount of cymatics. The framerate of humans and the amount of sound we are able to hear and interpret restricts us from being able to notice the make-up of the world around us." – Stuart Davidson
Please enjoy these cymatics images, and remember they are the proprietary work of an artist, so please don't "steal" them. If you would like to request permission to use one on your site you may contact the artist.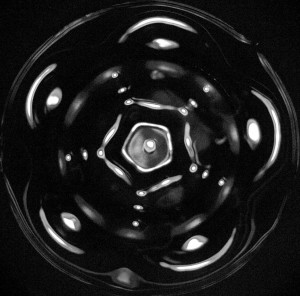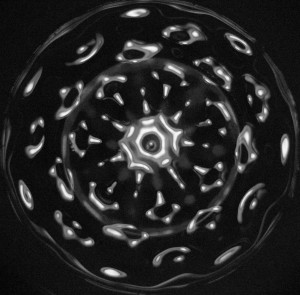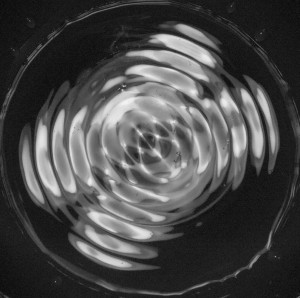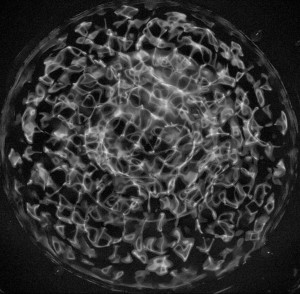 P.S. If you are currently working on or have finished a cymatics project as part of your University studies, we would love to hear about it here at the Journal! Leave a comment below if you would like to see your project (or work in progress) showcased here too…