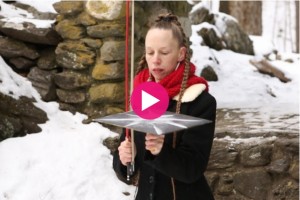 This is it…there are 3 days left before the official end of the IndieGoGo campaign for CYMATICA, the first novel in a trilogy by Jodina Meehan about a world where sound is magic.
If you haven't ordered your book yet, or contributed to the project this is your chance!
Click here or on the video above to watch a 6 minute video about the project and jump in on it before it ends…thank you everyone who has contributed so far, I appreciate your help immensely!
Love,
-Jodina
P.S. You can also help by spreading the word today, post this link to your facebook page or other website: https://igg.me/at/cymatica/x/17331
{ 0 comments }