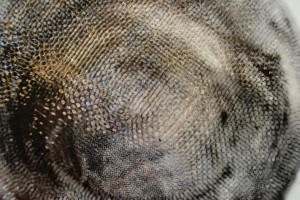 This is a post by Journal editor Jodina Meehan Egle Sidlauskaite, a recent graduate with a Master's Degree from Vilnius Academy of Arts in Lithuania, is combining cymatics with ceramics and achieving some stunning results as shown in these images.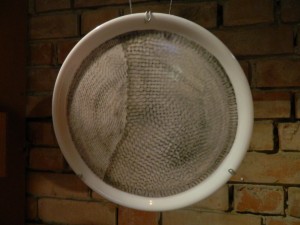 In describing her working methods, she says she decorates the plates with an overglaze while they are sitting on a loudspeaker, which are then baked in a kiln.
Another work she has created includes ceramic shamote on a pot with a microphone inside.

In this way she has been able to create permanent cymatics art works with designs being created by moving sound waves, an exciting development for the world of cymatics!


Please enjoy these photos of Egle's newest work, and remember that all images are copyright the artist and may not be reproduced or used without the artist's permission.
Please press the facebook "Like" buttons below to share her amazing work:
{ 2 comments }